Crypto Fund Tax
Crypto Fund Tax is part of Formidium's tax services group. We offer a full suite of tax services to solve any complexities and challenges in tax calculations, reporting, and filings for digital asset funds. We also offer our all-inclusive tax services to a vast network of managers and funds located globally, covering hedge and private funds investing in blockchain, mining, staking, NFTs, tokenization, and real estate.
Contact us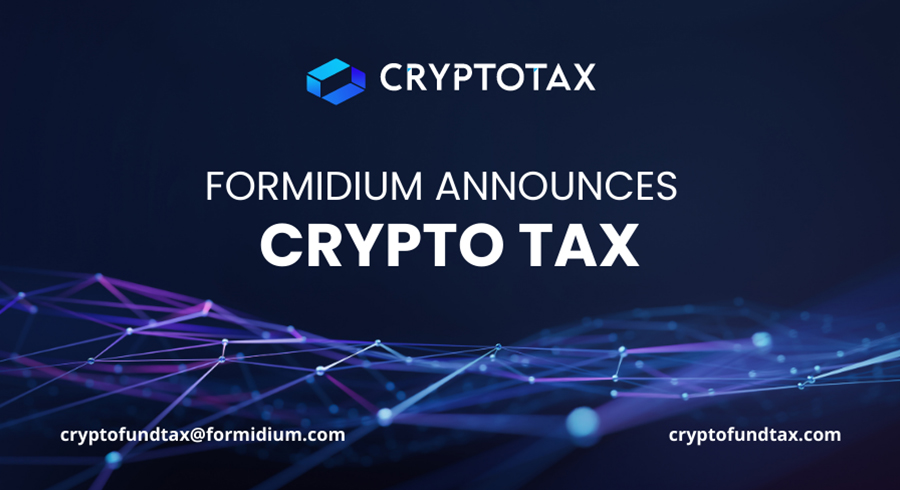 New Solution Simplifies Tax Time For Crypto Funds
Crypto Fund Tax, a full suite of tax services, including tax allocations, reporting, and filings for funds invested in digital assets, is now available from Formidium, a global leader in providing third-party fund administration and back-office technology solutions...
Why Crypto Fund Tax ?
Crypto Fund Tax is part of Formidium's tax services group. We are a licensed CPA firm located in Downers Grove, IL serving over 350 clients for their tax reporting. Our experienced and qualified tax service team includes 50+ individuals to handle tax filings and reporting of schedule K-1s for your investors. We use our in-house technology platform to connect with exchanges/wallets to fetch, clean, and sanitize transactional data, calculate capital gains/losses using various methods, reconcile and process a high volume of data, and tax lot accounting.
Using our proprietary technology, Seamless Digital, our tax specialists provide you with industry-leading tax support coupled with the highest level of client service, because cutting-edge technology and high-touch client service are at the core of everything we do.
Services we offer
We provide comprehensive tax services across entity's entire lifecycle, as described below:
Review of private placement memorandum tax section.
Preparation of U.S. federal returns (1065, 1120, 1120-S), and state tax returns for all U.S. states, including composite tax returns, handling state filing fees, state tax withholdings, etc.
Preparation of all supporting and additional tax forms that are filed along with federal and state tax returns. (Form 8949, 4797, 8825, 8990, 8082, 8832-B, etc.)
Preparation of federal and state schedule K-1 reporting for investors.
Partner tax allocations using appropriate allocation methods.
Preparation and compliance with foreign investments. (Form 5471, 8865)
U.S. tax reporting and compliance for Non-U.S. investors. (Form 1042, 8804, 8805)
Preparation of international reporting tax forms K-2 and K-3.
Preparation of other miscellaneous forms like Form 1099s, name change, address change forms, and many more.
Preparation of responses to IRS and state revenue notices.
Offering and organizing cost amortization, book-to-tax reconciliations, maintaining tax basis for investor's capital and fund's investment, and handling the assignment of interest from one investor to another.
Tax lot level capital gain/loss calculations, wash sales calculation.
Carried interest reporting under IRC 1061.
We provide comprehensive tax services across entity's entire lifecycle, as described below:
All the items covered for U.S. Funds/Entities.
Preparation of foreign partnerships, blocking corporations' tax returns, including foreign master-feeder structures.
Analysis of the entity's structure to determine its applicable U.S. tax filings. (Passive foreign investment company vs. controlled foreign corporation determination)
Filing applicable tax forms for Non-U.S. funds/entities, including Form 8621, 5472 reporting.
Preparation of K-1 equivalent forms for Non-U.S. entity/fund's investors, including PFIC/CFC reporting.
We provide specialized tax services tailored to the requirements of crypto funds including analysis and tax adjustments for:
Contribution-in-kind and distribution-in-kind.
Wallet-to-wallet transfers.
Ordinary gain on staking and lending.
Receiving crypto from an airdrop, rewards, and mining income.
Crypto interest earnings from Defi lending.
Crypto earned from liquidity pools and interest-bearing
accounts etc.
Trading in coins, tokens, NFT, SAFE/SAFTs.